Enjoy Your Night with Brisbane Strippers
Make your fantasies come true and enjoy a guys' night out with Brisbane strippers. With their dance skills and flexibility, the talented ladies at The Grosvenor are ready to put on a show for you as you've never seen before. Their beauty will beguile you while their dancing enchants you during an evening of drinks and entertainmentnot to mention great food.
We broadcast all Suncorp Stadium Events, and what could be better than watching the big game while snacking on food and watching luscious women dance? Turn up the heat even more and enjoy a memorable evening when you request a lap dance in Brisbane from one of our beautiful dancers.
What Sets Us Apart for a Strip Bar in Brisbane?
With our many years of experience in the adult entertainment industry, we know what our clients want, and we always meet their needs. That's how we have become a top strip bar in the Brisbane area.
We have topless waitresses to serve you, VIP rooms where you can enjoy privacy with your mates and our dancers, and upbeat music in an entertaining atmosphere. If you need a haircut, our topless barber babes are ready to serve youor you can just relax and enjoy a remedial massage from our massage therapists. You and your mates can enjoy a few rounds of pool while waiting for your favourite dancer to take centre stage.
Here are a few things that you can look forward to when you visit our venue:
The GSpot boutique. If you and your partner want to turn up the heat in your relationship and bring a bit of our entertainment into your home, you can visit our GSpot boutique, where you will find an assortment of stripper heels and racy lingerie. Our dancers wear these products themselves, so you will have authentic adult entertainment clothes to add to your wardrobe.
Functions. We offer multiple packages for any function: simply contact us and let us know which package you would like to book. You can reserve seats right next to the stage to get an up-close-and-personal view of our wonderful dancers or reserve a private room.
Our menu. We have an extensive list of food for you to choose from to keep up your energy and allow you to enjoy your evening to the fullest.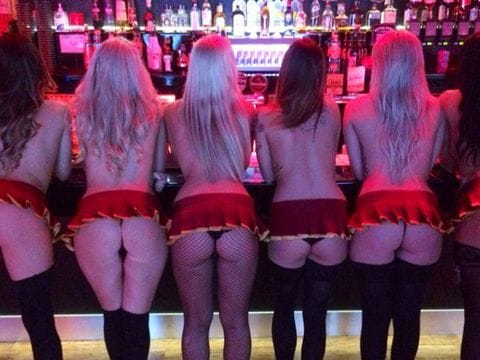 Tips for Getting More Value out of Bucks Party Strippers
Now that you have decided to visit a topless strip bar for your buck's party, you'll want to ensure that you make the most out of your evening. You'll want to celebrate your last day as a bachelor in style, and what could be better than visiting The Grosvenor for an unforgettable night? Here is how you can get the most out of your bachelor's party: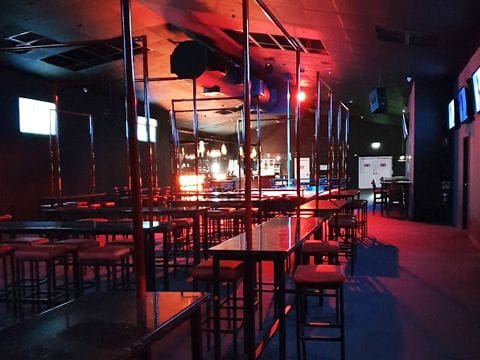 Arrive early. The most obvious thing that you'll need to do to get the most out of your last night as a single man is to arrive at the club as early as you can. By arriving early, you can enjoy a meal, drinks, and all the entertainment that we have to offer.
Book a private room. We have several private rooms available for you and your mates to enjoy our ladies for the evening. Here, you can treat the bachelor to lap dances and personal attention.
Be open-minded. As the man of the evening, you'll want to be open-minded about all the attention that you'll receive during the evening. The women at our club will leave you with memories that you'll enjoy in the moment and never forget.
We are one of the largest strip clubs in the region, with a variety of strip shows performed by our stunning strippers in Brisbane. We offer enticing menus (and we're not just talking about food) for you to choose from that will enhance your experience while you relax and unwind with your mates and enjoy the beautiful art of exotic dancing.
Whether it's a guy's night out or a buck's party, we are the club that you'll want to visit. While we bring you exotic entertainment, we are protective of our women and always ensure their safety.
For more information or to make a booking, contact us today.